Christmas! One of the best ways to get into the Christmas spirit is by seeing big, bold, and colorful light displays. People and organizations around the Boston area put up breathtaking displays of Christmas spirit in the form of light shows,from organized tours and events, to some hometown heroes just giving it their all on their own house. Here are just a few of the great local offerings.
Illumination's Tour
The City of Somerville goes all out with its Christmas spirit, and it can be showcased all in a single tour. The Somerville Arts Council has put together a 45 minute trolley tour to showcase all of the brightest and best houses of Somerville, along with hot chocolate, cookies, and live music. Tickets go on sale for this tour starting on 11/30, and you'd want to hurry up, because these sell out fast.
Blink!
This Light and Sound show takes place in Fanueil hall, starting at 4:30 and running every hour and half hour. Using 350,000 LED lights to brighten Boston's skyline, and accompanied by the music of the Boston Pops, this seven minute show brightens the entirety of the marketplace and really brings the cheer to combat the stress of Christmas shopping.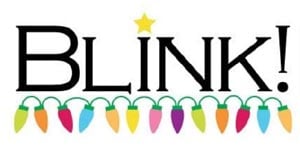 Winter Lights on the Greenway
The Length of the Rose Kennedy Greenway in Boston gets lit up with various dazzling light displays during this time of year, all the way until the middle of march. These lights have a bit of the Christmas feel, but are also intended to light up winter "the darkest part of the year." The display features moonlight globes, trees decorated in stunning lights and even cafe lights to make a walk on the Greenway pleasant even in these cold and dark times.
Violette Family's Christmas Light display
This family decorates their house, turning it from home to holiday attraction. They change the display a little bit each year, incorporating a new and exciting element. Past features included a half moon with a Santa hat, a Christmas tree the size of the roof, and the phrase "Let it snow" spelled out in blue lights. Located in Quincy, this is a spectacle that anyone full of the Christmas spirit is not going to want to miss.
The Hoa Nguyen house
This family home is another extravagant display of Christmas spirit, with Hoa and his father Trong putting up an incredible display of electric snow, hovering angels blinking Christmas trees, and even LED fireworks to put everyone who walks by into the Christmas spirit. This display is located on Adams Street in Boston.
Medford City Hall
The city of Medford wears its Christmas pride right on its city hall. Every year there is a lighting of the lights ceremony with speeches and festivities. The Display includes a Frosty with a moving arm, two signs that say "Peace on Earth" as well as candy canes and lit trees. A display not to be missed.